ROBERT G. O'CALLAGHAN, MAI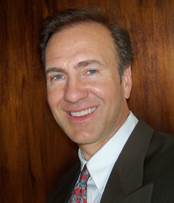 Professional
Real Estate Appraiser and Consultant; Federal ID #84-0933422
Contact Information
Office – Albany of Pueblo
125 E. 7th Street #200
Pueblo, CO., 81003
Phone – 719-251-1935
Email - ocallrea@gmail.com
Website – www.roappraisals.com
Employment History
10/94-Present: O'Callaghan & Co., Inc. Real Estate Appraisals
1990-10/94: Associate Appraiser, Fellows Real Estate
Consultants, Inc./Fellows Company, Inc., Pueblo
1985-1989: Real Estate Broker and Property Manager, Aspen
1983-1985: Business Broker, O'Callaghan & Co., Denver
Professional Designations
Designated Member, Appraisal Institute; #12065; February, 2003
Certified General Appraiser, State of Colo.; CG1313803; 1993
General Associate Member, The Appraisal Institute; 1993
Licensed Appraiser, State of Colorado; ARO1313803; July, 1991
Licensed Colorado Real Estate Broker No. 25324; 1983
Education
General: B.S.B.A. FROM DENVER UNIVERSITY (5/83) MAJORING IN REAL ESTATE AND FINANCE. Real Estate Courses include: (1) R.E. Principles and Practices; (2) R.E. Finance; (3) Commercial R.E. Principles; (4) Residential R.E.; (5) R.E. Finance and Appraisals; (6) R.E. Investments.
Professional: DESIGNATED MEMBERSHIP REQUIREMENTS COMPLETED AND APPRAISAL INSTITUTE COURSES CREDITED: Course-work includes (1) Advanced Applications 550/Case Study-1994; (2) Report Writing and Valuation Analysis 540-1994; (3) Appraising Mountain Properties-1994; (4) Advanced Income Capitalization 510-1993/2002; (5) Income Capitalization 310-1993; (6) Real Estate Valuation, 1B-1992; (7) Real Estate Principles and Practices, 1A-1992; (8) Business Valuations - 1996; (9) Standards of Professional Practice, Ethics and USPAP-1996-2019; (10) Appraisal Curriculum Overview; (11) Multi-topics in 1997 to 2019 including Case Studies and Valuation Principals of Green Properties, Expert Witness, Environmental, Residential Case Studies, Marijuana Law, Conservation Easements, and Partnerships and Common Tenancy Valuations.
Experience
Mr. O'Callaghan has performed a vast number of narrative appraisals on land, rural, retail, office, industrial, multifamily, subdivisions, motels, and special use properties. Other experience includes Marijuana/Hemp properties, and easements and condemnation assignments.
Appraisal Services/Clientele
O'Callaghan and Co., Inc. offers real estate appraisal services throughout Colorado. Specialized markets include Pueblo, Colorado Springs, and throughout smaller communities in Southern Colorado such as Canon City, Salida, Florence, Westcliffe, Lamar, La Junta, Trinidad, and Walsenburg.
Robert G. O'Callaghan has performed real estate appraisals for lending institutions, developers, attorneys, City, State, Federal Government and Regulatory Institutions. Mr. O'Callaghan has served as a Commissioner regarding condemnation and court-related matters.